by Gman on Dec.02, 2009, under Funny, Production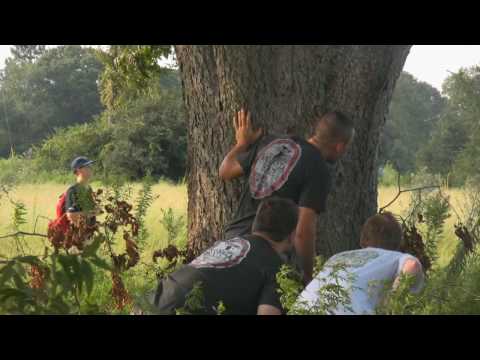 Hey Hagard fans! We have decided to let you in on the way we create our videos. We will be posting our Pre & Post production process. Old Spice Contest, this is one of our recent videos that we entered into. I found out about the contest from one of the side banner ads on youtube. As usual we had about a week to decide what we wanted to do so, Dancer and I then got together and started bouncing ideas around. 
Here is our rough storyboard:
—-
VO: Lets see how ____ handles the neighborhood  bullies without Old Spice Swagger. (Weird German/Russian scientist accent)

face shot while walking

looks up

shot from behind…zoom in on bullies
—–

—–
(cut to bullies) raise up into frame, bullies start sniffing…It smells like stinky

(following dan from behind, bully jumps into frame) bullies cut stinky off

bullies make fun…side shots, behind shots.

gives him a wedgie scene ends stinky screaming.
VO: Shame…Now we apply Old Spice Swagger
—–

Next day.

same shots

bullies waiting behind tree…daniel walking by.

bullies jump out…daniel is gone

where did he go?…Here i am, spray james in face (girl scream)

Slap gary…kick Chase

scene ends with daniel walking away (whistle) cut to product in dirt…daniel out of focus walking away (finish whislte)

VO maybe: Now thats better, Old Spice Swagger, kicking butt and taking names since ____ .

————————————–
As you can see, our video pretty much followed the storyboard. We took out some dialog and changed the VO around. We were going to use Daniel to do the VO, but one of the original Hagard Crew (Joey a.k.a. Grizzly) was passing through from his move (Texas to Virginia) Since we already had positions filled for the video we decided to get him to do the VO. Let me tell you he did not disappoint…we told him to do a crazy scientist accent and he delivered.
Once we started the shooting the video we had about three problems. Its was hot and the gnats were horrible, that is typical South Georgia weather, but the third problem was the crazy screaming horse that was across the road. The rest of the shoot went pretty smooth except for the "Huge Spider" that had the three bullies terrified and then the random F-15 flyby. Post production was pretty quick and it needed to be, because we had to upload it that night.
Just want to say thanks to Gary, James, Chase, Daniel, and Joey for their time. Checkout the new behind the scenes video and our finished contest entry.
Leave a Comment
:Gman, Hag3rd, Hagard, improv, Old Spice. Contest. Hagard Productions
more...
by pr3ttyb0y on Nov.11, 2009, under Funny, Production
  It's the year 2000…I, Jose aka pBoy have the pleasure of being next door neighbors with Greg (Gman), Daniel (Dancer), and Matt (MattAttak). End up hanging out with Gman and Dancer, we started watching a lot of MTV's jackass and all the CKY dvd's. Soon we got to thinking, what if we made our own version of of these movies throw in a twist of random acts, some comedy, and a touch of improv. We then came up with name Hagard Productions.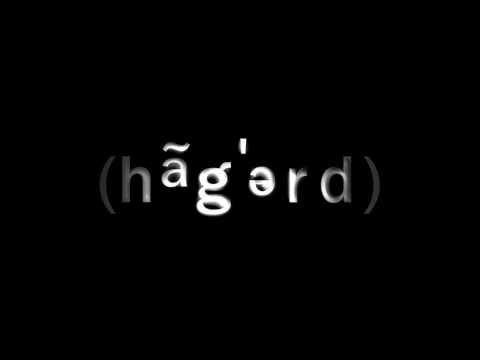 Our first short film ended up being a music vid entitled "Mortal Combat" which only a FEW people have seen and will remain that way. Realizing the positive feedback we received from that short music vid, we started working on small films of just random funny stuff. We ended up compiling enough footage to make our first film…The Hagard Movie…..here we started filming with Paul (Paul Hog) and Chris (White Boy) in which at a later date more footage was added on by Gman and became The Hagard Movie: Extended Cut. 
  A while later we went for our first independent short film "Aqua Ant" which literally took about and hour and some change to conjure up character names and a plot. We spent the next few days filming and ended up shooting the entire movie with NO script. Our process easy: talk about what we wanted to achieve in the scene and let the characters do the rest. It ended up working out quite nicely as we received a lot of compliments about the finished product as fans were asking us to make another movie. A year later we worked on a sequel to the Jackass antics we did before and produced the Hagard Movie VOL 2…where Joey (Grizzly) started filming with us. later on we would film our second short film entitled "Royal Flush Round Up" which turned out to be a success.
(HP currently brainstorming for their third movie/first full length film)
Leave a Comment
:cky, films, Gman, Hag3rd, Hagard, Haggard, improv, Jackass, prettyboy, Productions, short
more...